How often have you searched for this term? I can never seem to find a shop around where I live. That's why I decided to start this online Catholic store.
For years, I've wanted to offer the world the most unique religious gifts.
It's like walking into your local Catholic bookshop. NO shipping fees! No minimum! We deliver straight to your door for free!
If you've ever searched for a Catholic Store Near Me on Google you may have discovered the "nearest" one is not so near. That's why I'm proud to offer a very special religious store experience. You don't pay for shipping when you walk into your local Catholic shop, do you? Well no matter how little or how much you order, you don't pay for shipping on our website either!
 I am pleased to offer an ever growing collection of rosary beads, Catholic statues, pictures, and other fine religious gifts for any occasion.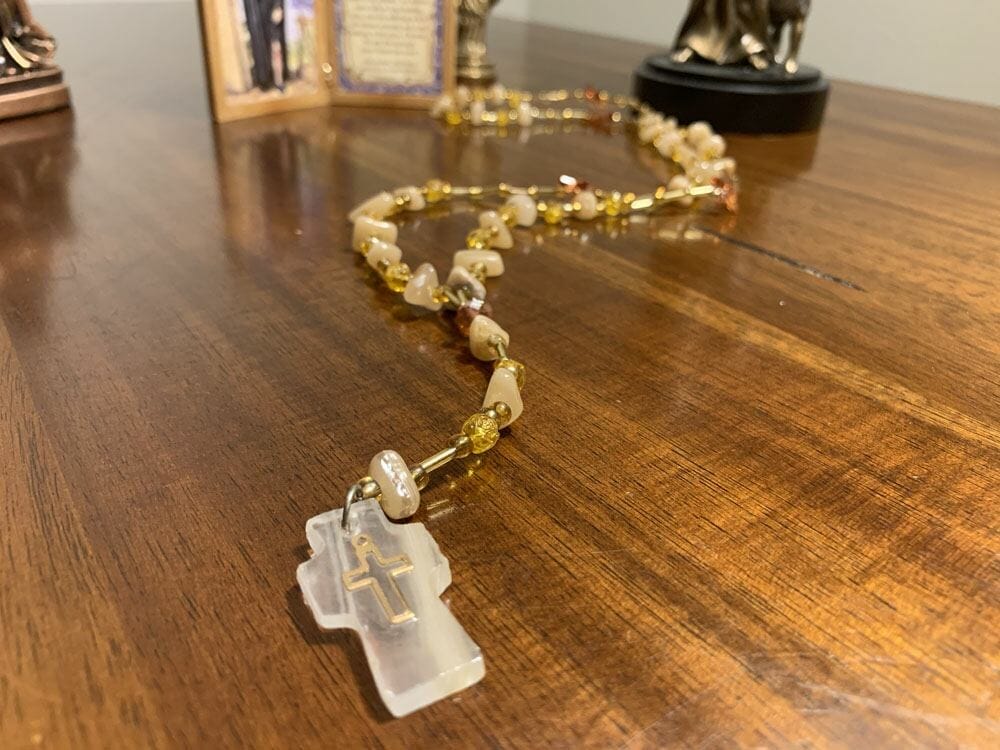 A mission to serve others
We donate 5% of our profits to Catholic causes.
As soon as I knew I wanted to start Buy Religious, I also knew I wanted to use this business to help others. I pledge that 5% of our profits will be donated to reputable Catholic organizations and causes, thoroughly vetted by our Buy Religious team. 
Didn't find the gift you were looking for this time?
We're just getting started