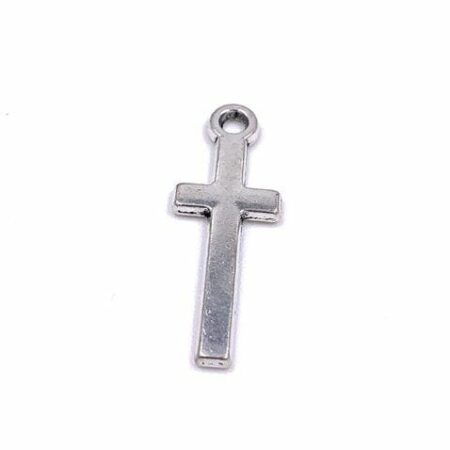 Antiqued Alloy Simple Cross Pendant
Antiqued Alloy Simple Cross Pendant
$4.99
Display your faith with our simple cross pendant.
Sometimes simple is better, right? I am enamored with this imperfect little simple cross pendant because it really speaks to the heart of the Gospel. Christ's love for us is not complicated or glamorous. It is simple and direct. And we don't have to dress up the cross to make it like something it wasn't. The cross was plain and unattractive.  The plain piece of cross jewelry reminds us of Christ's sacrifice for us and how His suffering made the way for us to have eternal life.
Material: Antiqued silver alloy
30mm x 11mm
Hole: 2mm
In stock
Free shipping within the US. No minimum amount required!
30 days returns. No questions asked
Order with confidence via our secure system.